Sedation Dentistry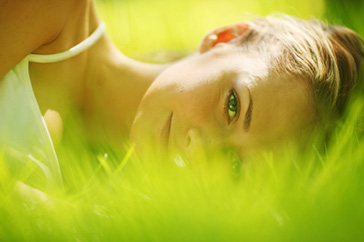 Going to the dentist is not easy for everyone. People often suffer from unwanted anxiety and stress when they think about having a certain dental procedure done. This anxiety can keep patients from going to the dentist, which can lead to many dental issues and health complications. Dr. Christopher Drew understands how difficult anxiety can be, and works to put his patients at ease however he can.  At our practice, we offer sedation dentistry to help relax those who are apprehensive about dental treatments.
Some of the options that are offered include:
Oral Conscious Sedation: This easy and effective sedation treatment is administered in pill form. It is a popular form of sedation, because of its simplicity. Oral conscious sedation allows you to feel relaxed and calm, but you will still be able to interact with the staff and dentist. This form of sedation can take awhile to wear off. If you choose oral conscious sedation, it is important to have a ride home arranged for after your appointment.
Nitrous Oxide: Also called laughing gas, nitrous oxide is the most widely used sedation dentistry treatment. It is one of the most preferred types of sedation, because it gives a calm and relaxing feeling during your dental treatment without any side effects. Nitrous Oxide is very effective and safe, and wears off quickly enough that you can drive yourself to and from the office.
IV Sedation: IV sedation is administered intravenously. It is an ideal treatment for patients with severe anxiety. IV Sedation allows the patient to stay awake while being completely relaxed and at peace. This also helps the dentist, because he will be able to ask questions and you will be able to respond, but you won't feel any anxiety.
Having a way to deal with anxiety and nervousness will help you receive the dental care you need. We are glad to accommodate you with sedation dentistry to help you have a relaxing and safe visit to our office. We will go through each of your options with you. Don't wait any longer to put that much needed procedure off! Call our office today to set up your appointment!