Dental Veneers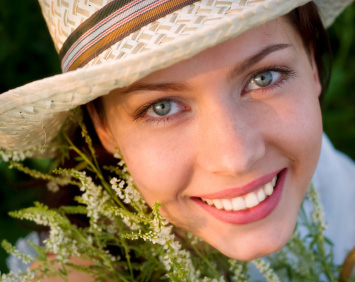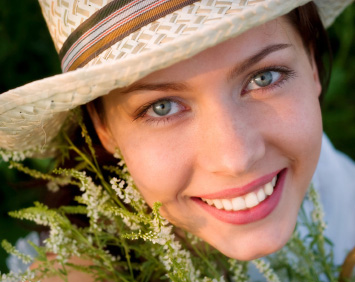 Dental veneers offer a beautiful solution to many cosmetic issues. A dental veneer is a thin layer of porcelain that is laid over the front of your tooth surface.  Veneers for teeth can change the shape, size, color, and length of your teeth and improve the overall appearance of your smile in a very natural way. Dr. Christopher Drew and his staff specialize in cosmetic dentistry and dental veneers.
When Should You Consider Veneers for Teeth?
Chipped teeth | Porcelain veneers are an easy fix for chipped teeth. Having a chipped tooth can be annoying when trying to speak and eat. It can also make you self-conscious about how your smile looks. There is no need to live with a small imperfection when it can be remedied quickly with a porcelain veneer.
Broken teeth | A dental veneer can remedy most damaged teeth if you have broken one or more. It will also take away the discomfort you may feel in your mouth, while correcting the appearance of your smile, and restoring your teeth to their natural state.
Gap In Teeth | Having larger than normal gaps between teeth can cause issues with getting food stuck in your teeth. Veneers for teeth can fix these issues and give you the cosmetic appearance you desire.
Misaligned Teeth | If you have a few teeth that are crooked, they can inhibit the way you talk or chew, or you may simply want to change their appearance. Porcelain veneers can straighten your teeth without using braces, and give you the smile you want.
Discolored Teeth | If you have discolored teeth resulting from food, soda, coffee, smoking, medication, or other staining issues, dental veneers are an option. You can permanently change the color of your teeth if a regimen of whitening has not been effective or if you are looking for a more permanent solution to your discoloration.
Dental Veneers are a wonderful way to reshape your teeth and give you the smile you have always wanted. Dr. Drew will take his time to explain the procedure and answer any questions you might have. We are excited to make your smile dreams come true. Make an appointment today!