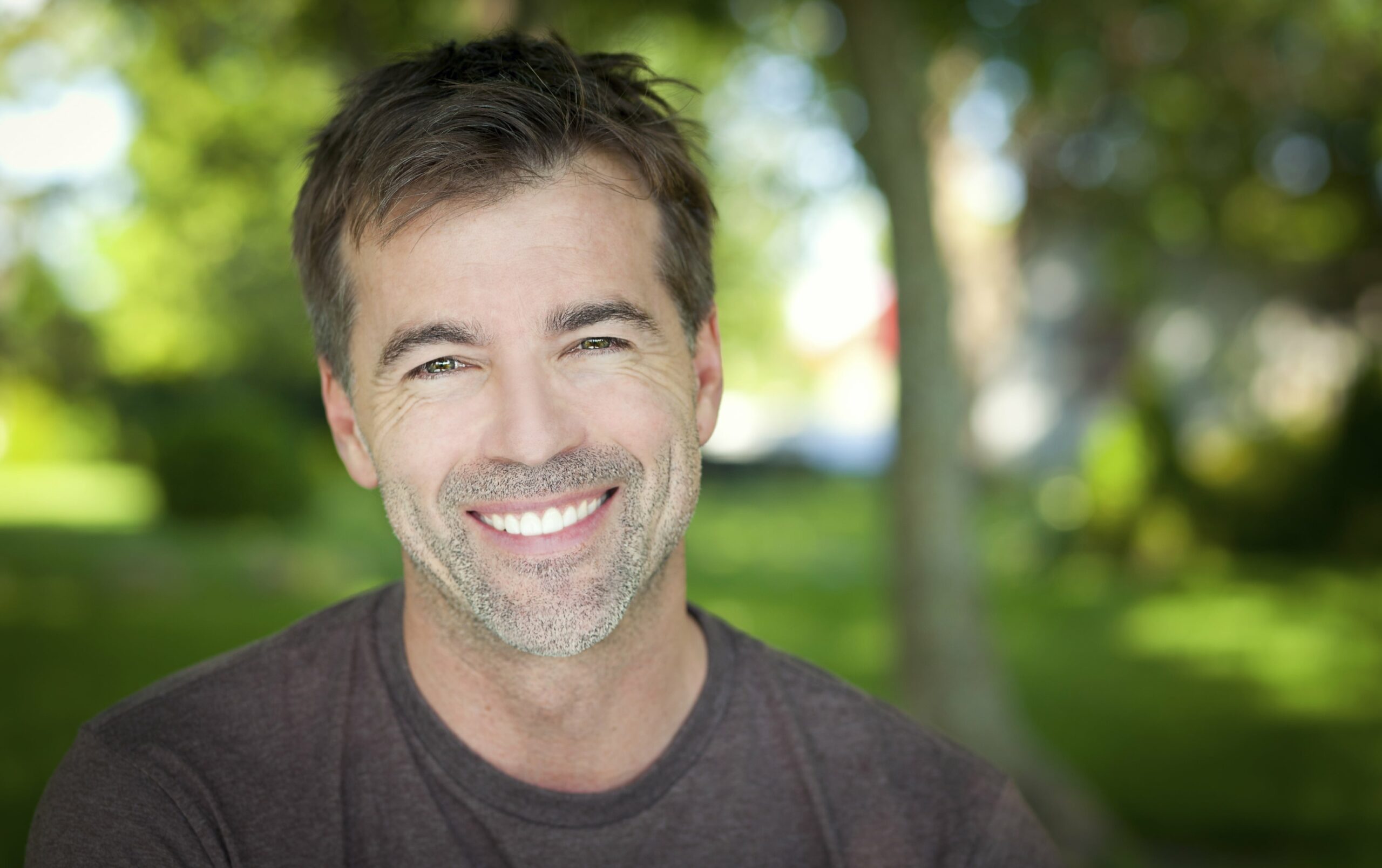 If you're missing a tooth, you may already be familiar with the issues it can cause with eating, speaking or smiling with confidence. With a dental implant, Dr. Christopher Drew can rebuild your missing tooth to mimic the appearance and feel of your natural teeth. Our office can replace one tooth or an entire mouthful with our personalized dental implant procedure in Tempe, Arizona.
Unlike other dental offices, we will take care of your entire implant procedure in-house for a convenient and easy way to make your smile shine again. With a warm and friendly office environment and individualized attention from our entire staff, you'll feel like family as we provide gentle and efficient care.
Why Dental Implants May Be Right for You
If you've lost one tooth or more, dental implants may be the best tooth-replacement option for you. Dental implants provide unique benefits, including:
Durability: With proper dental care, your implant will last a lifetime for a cost-affordable dental solution.
Protect your face shape: The roots of your teeth send signals to your body to produce cells that keep the bones in your mouth strong and healthy. When your teeth fall out, the roots are no longer present to send these signals, which will cause your jaw to weaken. The titanium post in your implant will act as a root to stimulate cell production in your body and maintain your face shape.
Improve the health of remaining teeth: An implant will go directly into your jaw and leave surrounding teeth undisturbed to improve your overall oral health.
Increase your self-confidence: If you're missing a tooth in the front of your mouth, you may feel self-conscious when you smile. Implants look and feel like natural teeth, allowing you to smile and speak without hesitation.
Eat your favorite foods: A few missing teeth, especially molars, can impact how you chew your food. A dental implant allows you to continue eating your favorite foods without the risk of your implant slipping while you eat.
Speak with ease: Our teeth are vital for helping the mouth form certain sounds, and when teeth are missing, it can significantly impact your speech. An implant is secure in your mouth to prevent slipping and creates a surface for your tongue to press against when speaking.
Greater comfort: After Dr. Drew carefully places your dental implant into your mouth, the surrounding bone will grow around the implant to hold it into place. This additional stability will make your implant feel like natural teeth for greater comfort.
Dental Implant Components
The dental implant procedure is a long-lasting dental solution due to the strong bond your implant forms in your mouth. A dental implant uses three components to replace a missing tooth and create a permanent tooth root:
Titanium post: The titanium post is a small, cylindrical screw Dr. Drew will place into your mouth to act as an artificial tooth root. This implant fixture is available in different sizes to match the crown or restoration you're receiving.
Abutment: The abutment is a small connecting piece between the titanium post and the restoration. The size and shape of your abutment will vary depending on the prosthetic you receive.
Restoration: The restoration or dental prosthetic is the only visible portion of your implants. Depending on your needs, Dr. Drew may use a crown, bridge or set of dentures as your restoration component.
Dental Implant Process
If you're ready to restore your smile with dental implants in Tempe, you're making the right choice by choosing Drew Family Dentistry for your care. After your initial consultation with Dr. Drew, he will determine if you need other procedures, such as tooth extractions, before beginning the implant process. While the implant process may take several months, it will provide a long-lasting dental solution to enhance your smile.
Once you heal from any additional surgeries, Dr. Drew will gently place the titanium post into the correct position in your mouth. This titanium post acts as a base for your prosthetic tooth and will form a strong bond in your mouth over time. When Dr. Drew decides that the bond in your mouth is strong enough, he will attach the abutment to the titanium post. After your mouth heals, Dr. Drew will insert a crown, bridge or set of dentures into your mouth. Ask us more about our dental implant process and dental implant options in Tempe, AZ.
Dental Implants in Tempe, AZ
Dr. Drew's enthusiastic desire to help his patients achieve their best smiles is clear from the moment you walk into our office. Our entire staff is warm and welcoming, and we'll take the time to understand your needs to provide expert care. To learn more about teeth implants for seniors or schedule an appointment, please call our office at 480-839-0502 today!