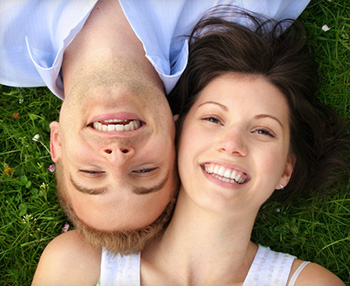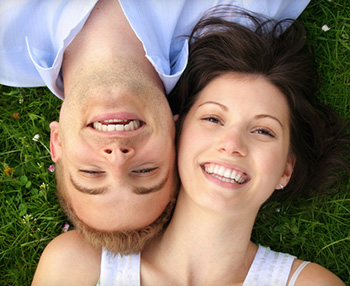 Dr. Drew offers restorative procedures for damaged or missing teeth by utilizing dental bridges and dental crowns. Both of these dental treatments provide a way to improve the overall look and functionality of your mouth.
Dental Bridges
Dental Bridges are used to replace one or more missing teeth. This dental device is anchored by porcelain crowns that are placed on teeth that sit on either side of the gap. A dental bridge is an effective way to replace teeth that are missing.
How Do Dental Bridges Help Me?
Missing teeth have a dramatic impact on your life. You have a more difficult time chewing and speaking. The missing teeth give your face a sunken appearance, making your smile look oddly lopsided.
A dental bridge restores the overall functionality of your mouth. By filling in missing teeth, you will be able to chew correctly and speak normally. This can help prevent further damage from occurring to other teeth that can be heavily impacted when teeth are missing.
We can even design your bridge, so it fits in with your other teeth flawlessly! We can customize the shape and shade of your dental bridge, so no one will notice your dental work.
Along with the benefits of having a full set of teeth again, a bridge can also:
Look and feel natural.
Keep your face shape symmetrical.
Prevent your teeth from shifting.
Look like your other teeth.
Give you a beautiful smile!
We love restoring smiles using dental bridges! These bridges offer the functionality you need in order to feel comfortable as well as the return of your uniquely beautiful smile.
Dental Crowns
Dental crowns are a tremendously useful dental option to repair teeth— making them look natural again while keeping the integrity of your tooth intact.
Crowns can be made out of many materials, but porcelain is most often used to maintain a natural-looking appearance and shine. Porcelain crowns are very durable and offer stunning results.
Uses for Dental Crowns
There are a variety of uses for dental crowns. This particular treatment is one of the most versatile options we can offer to you.
A crown can be used to:
Improve a tooth's cosmetic appearance, including discoloration and shape.
Restore chipped or broken teeth to a natural appearance and strength.
Cover a tooth that requires an extensive filling.
Protect a tooth that has undergone root canal treatment.
Anchor a dental bridge, so it remains securely in place.
Cover a dental implant to completely restore the tooth.
If you are suffering from any type of damage to your teeth, we can use dental crowns to complete your restorative procedure with a beautiful touch!
Call Today for Your Own Unique Restoration!
If you are interested in learning more about how these treatments would benefit you or if you know you need a dental crown or bridge, Dr. Drew will be able to answer any questions and assist you in receiving the best results possible. Call our office in Tempe today to set up your appointment!