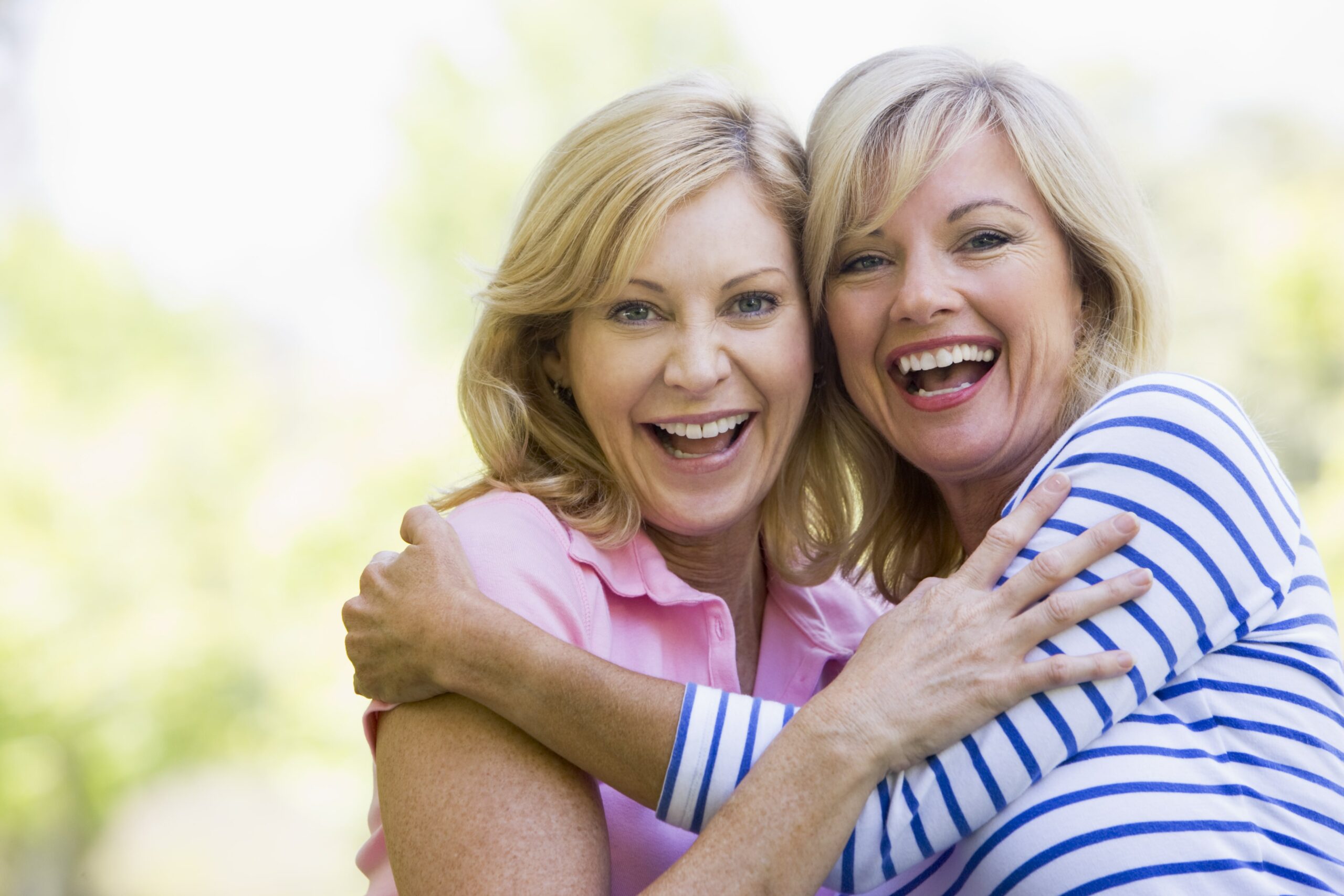 Do you frequently hold a hand in front of your face when you smile to hide a missing tooth? Are you finding yourself making a conscious effort not to smile too widely to hide discolored or misshapen teeth?
At Drew Family Dentistry, we want your smile to always look its best. If you've lost a tooth to injury or other dental issues or would like to improve the appearance of your smile, we'll create custom, natural-looking dental crowns and bridges to help restore your smile to its original beauty.
What Is a Dental Crown?
Much like a crown for your head, a dental crown goes on top of an existing tooth. These natural-looking caps fit tightly against the upper part of your tooth's root and help enhance the structural integrity of your tooth. At Drew Family Dentistry, we use porcelain for our dental crowns as a durable way to make your smile shine.
Uses for Dental Crowns
Dental crowns are a versatile treatment option to enhance the functionality and appearance of your smile. Check out these common uses for dental crown procedures.
Protect Worn or Broken Teeth
If your tooth breaks, chips or becomes worn down over time, daily activities such as chewing may become painful. Dr. Drew may install a crown to protect your tooth from further damage and restore your ability to eat without pain.
Anchors for a Dental Bridge
Crowns and bridges are also alternatives for dental implants. If you receive a dental bridge, Dr. Drew will put crowns on the teeth surrounding the missing tooth to act as an anchor. These two crowns will prevent the replacement tooth from moving to enhance the tooth's functionality.
Improve Appearance
A dental crown or veneer is an excellent way to cover discolored or misshapen teeth. Our porcelain crowns will match the appearance and shine of your natural teeth to give you confidence in your smile again.
Protect Your Root Canal
At times, root canals and crowns go hand in hand. After Dr. Drew performs your root canal, your tooth still needs protection. Installing a dental crown over the tooth will protect it from infection or other breakages.
What Is a Dental Bridge?
As the name may suggest, a dental bridge will replace or "bridge" the space left behind by a missing tooth. The structure of a dental bridge is a false tooth anchored between two crowns. When you receive your dental bridge at our Tempe, Arizona, office, Dr. Drew will prepare the teeth on either side of the bridge to easily put the prosthetic appliance into place. Once a bridge is in the proper position, it will function like your regular teeth.
Benefits of Dental Bridges
Missing teeth can have a more significant impact on your life than you might realize. A missing tooth may affect how you chew and speak, and it can alter your appearance, too. When you fill in your missing teeth with a dental bridge, you'll regain the ability to chew and speak normally and prevent damage to other teeth in your mouth.
At Drew Family Dentistry, we pride ourselves on providing personalized dental service to all our patients. If you need a dental bridge, our team will customize the shape and shade of your bridge to ensure it matches your natural teeth seamlessly.
In addition to improving the functionality of your teeth, dental bridges as a tooth replacement option provides benefits such as:
A natural look and feel: A dental bridge will mimic the appearance and feel of your surrounding teeth to enhance your smile and improve your quality of life.
Maintaining your face's natural look and symmetry: If you lose a tooth, your jawbone may begin to deteriorate where the tooth is missing. A dental bridge will help stimulate the jawbone to continue producing bone cells to maintain your face's shape.
Prevents teeth from moving: A dental bridge will help prevent your natural teeth from shifting into the space created by the missing tooth.
How Is a Bridge Different From a Crown?
While bridges and crowns both enhance your smile, there are some differences between these two dental procedures. You must have at least part of a tooth available to receive a dental crown. If you're missing teeth, you'll receive a dental bridge fitted with dental crowns or implants. Both procedures will strengthen your teeth, improve the appearance of your smile and restore chewing function.
What Can I Expect at My Crown Appointment?
Receiving a dental crown at our Tempe, Arizona office is an easy and comfortable process. At the first visit, Dr. Drew will make a mold of the tooth that needs a crown before reshaping the tooth to prepare it for the procedure. Dr. Drew will then install a short-term crown while you wait for the dental laboratory to craft your permanent crown.
During your second appointment at our office, Dr. Drew will permanently attach your crown with dental cement. To further match your dental crown to your surrounding teeth, Dr. Drew will use different colors of cement to darken or lighten your crown. A blue light will harden and seal the cement and crown to your tooth. Once your tooth is secure, Dr. Drew will remove excess cement before smoothing and polishing your tooth to make your smile shine.
Restore Your Smile Today With Drew Family Dentistry
At Drew Family Dentistry, we treat all our patients like family. With a calm and relaxed office environment and state-of-the-art technology, you can be confident you will receive the best possible care from the second you walk into our office. Our staff will also take the time to get to know you and your needs to provide individualized care, whether you're coming in for a dental crown or a cleaning.
If you'd like to learn more about the benefits of crowns and bridges, or you need this procedure, Dr. Drew is more than happy to answer any questions and help you achieve your perfect smile. Call our office at 480-839-0502 to schedule an appointment today!