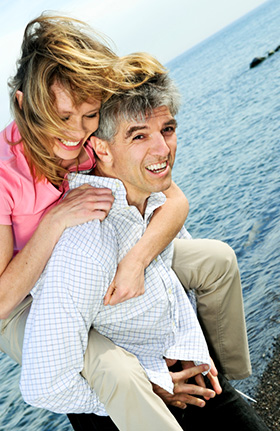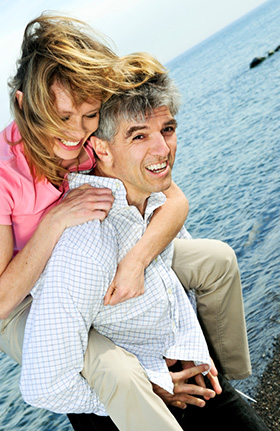 If, over time, you have lost most or all of your teeth, we understand your need to have a solution that can help you smile, eat, and speak again. The loss of these basic functions can impair some of the most important parts of your life.
There is no need to live without a full, functional, smile. Dr. Christopher Drew will work with you to give you the best options to restore your smile and improve your overall quality of health by giving you the dentures that will meet your needs.
You Have Options When It Comes to Dentures!
Dentistry is seldom a one-size-fits-all type of field. Your treatment should be as unique as you are. We love offering variations on tried-and-true treatments that can fit both your needs and your lifestyle.
Here in Tempe AZ, you can choose from traditional or implant-supported dentures when you need to replace your teeth. We will carefully evaluate your health and present you with the best option for you!
Traditional Dentures
These dentures sit on your teeth and are removable for convenient care. Traditional dentures are custom-made for each patient, resulting in an excellent, comfortable fit. Dentures like these will restore function and give you the smile you desire. This option is very popular because it is an excellent and affordable way to replace many or all of your teeth.
Implant-Supported Dentures
Implant-supported dentures are the newest revolutionary procedure in dentures. They allow you to permanently replace missing teeth by using dental implants that are secured into your jawbone. The titanium implant is placed in your bone and eventually bonds with your jaw permanently. This gives support to your personally customized denture and allows for better chewing and speaking.  
Implant-supported dentures are a very long-lasting solution. You will be pleased with the natural feel and beautiful smile that can be achieved by this option!
Dr. Drew looks forward giving you back the functionality that you are missing and the radiant smile you deserve. Our team is trained in giving patients efficient and safe experiences when receiving a set of dentures.
Restore Your Smile with Dentures!
There is no need to wait another day to enjoy eating the foods you savor, talking to the ones you love, and smiling at the friends you care about. Call our office here in Tempe AZ today!