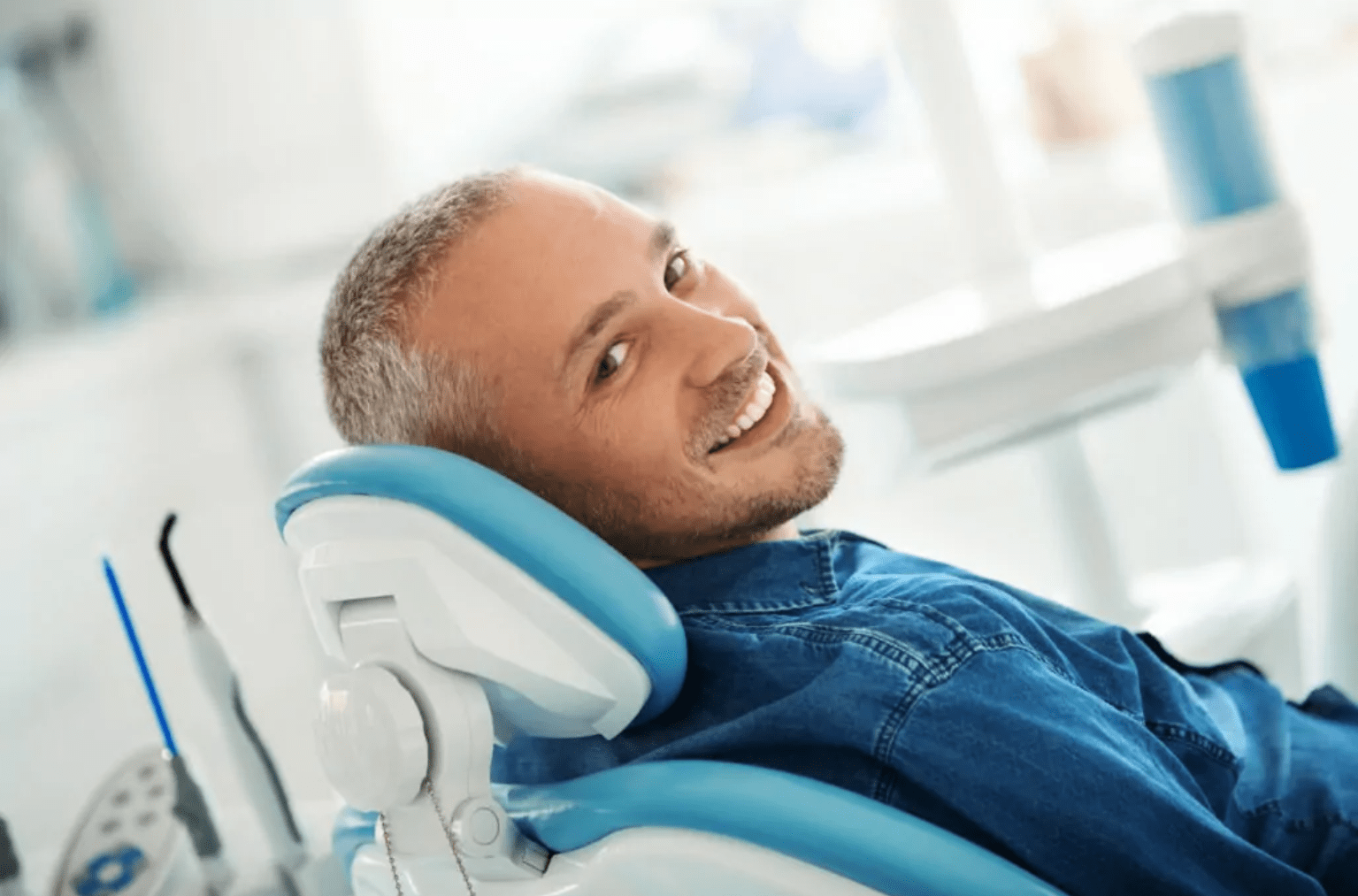 At Drew Family Dentistry, you deserve a smile that dazzles. Our treatment is safe, easy and effective, and our practice uses an advanced KöR Deep Bleaching System to clean the deepest discolorations — even teeth that have been stained with tetracycline and other substances.
The KöR Whitening system offers an innovative solution that stands above the competition. This high-potency gel is engineered to deliver incredible results.
What Does Tooth Whitening Involve?
The KöR Deep Bleaching System attacks stains right at their source. The treatment uses teeth whitening gels that help the teeth absorb oxygen. Increased oxygen absorption helps dissolve stain-causing molecules deep within your teeth and involves both in-office bleaching sessions and at-home whitening kits.
The in-office whitening process usually takes about two hours to complete, and you can use the at-home kits at night or in the morning, depending on your schedule and needs.
8 Reasons to Professionally Whiten Your Teeth
Our top eight reasons to whiten your teeth include:
Boosts self-confidence: Professional teeth bleaching is a sought-after service for individuals who want to gain the self-esteem accompanying a great smile. Achieving a whiter smile can help you make a better impression and feel confident doing it!
Improves your appearance: Whiter teeth tend to be associated with self-image elements such as attractiveness, intelligence, friendliness and sociability. Professional teeth bleaching is the best way to achieve maximum teeth whitening.
Minimizes the look of wrinkles: Finding a teeth whitening dentist may be an excellent option for you if you're looking to diminish the appearance of wrinkles. People's eyes are more likely to be drawn to your white smile, hence the importance of teeth bleaching services.
Protects your teeth: When you opt for professional teeth bleaching services, you'll receive a dental exam to ensure whitening is safe for you. A professional will help you determine if whitening services are best for your teeth, especially if you have composite fillings, porcelain crowns or cavities.
Improves your smile for special occasions: Whether you want to pose for a family photograph, revisit old friends and loved ones, or walk down the aisle for your wedding, professional teeth bleaching services can help you add that "wow factor" for special occasions.
Helps you look years younger: Teeth whitening services help you look more youthful. As we age, our teeth darken due to natural changes and cumulative stains. Acidic foods and beverages and colored pigments in red wine, sports drinks, tea, and coffee make it easier for pigments to make their way into each tooth. Professional teeth whitening services give you the appearance of a younger smile by wiping the slate clean.
Customizes your teeth whitening: Choosing professional teeth whitening means you'll have the same amount of whitening gel applied to each tooth. If you try using commercial teeth whitening products, you risk uneven bleaching. The whitening solution in these kits needs to be in contact with every tooth for the same amount of time for consistent results.
Prevents gum irritation: Each individual's teeth and mouth are different, but commercial whitening trays and strips come in only one size. Some of the active ingredients in commercial trays may also cause irritation when they come into contact with the tissues inside your mouth. At Drew Family Dentistry, we'll protect your tongue, gums, and cheeks from the active whitening ingredient in these trays, limiting side effects. Dr. Drew will ensure your lips and the soft tissues inside your mouth stay clear of the hydrogen peroxide.
Trust Drew Family Dentistry for Your Teeth Bleaching Services
At Drew Family Dentistry, we handcraft your treatment plan to address your specific needs. Dr. Drew and our team of professionals believe that success is defined by the level of care you receive, and we work hard to make you feel like you're a part of the family.
Other benefits of choosing us for teeth whitening services include:
We believe dentistry can and should be high-quality, life-changing and as painless as possible.
We strive to make patients feel comfortable during every appointment.
All of our staff members aim to provide you with individualized attention.
Schedule Teeth Bleaching Services in Tempe, Arizona, Today
Enjoy a whiter, more youthful smile when you choose teeth whitening services at Drew Family Dentistry. Reach out online to schedule your appointment or learn more today.